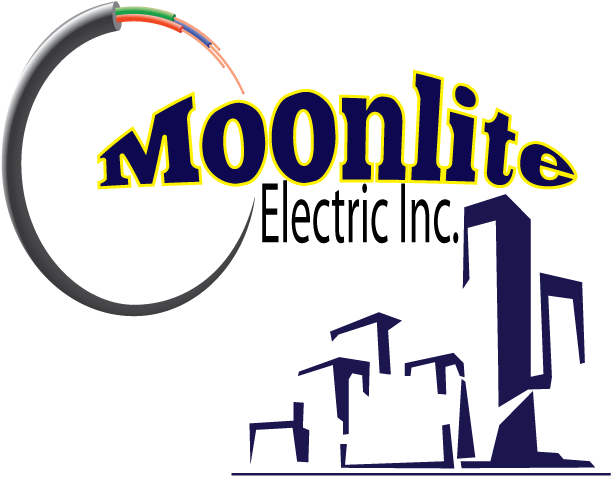 • 24-Hour Availability for emergencies
• Amp Service & Upgrades
• Cable & Harness Assembly
• Cable Fault Locating
• Carbon Monoxide Detectors
• Ceiling Fans
• Chandelier lights cleaning
• Circuit Breakers
• Closed Circuit Television
• Code Consulting
• Code Violation Repairs
• Commercial Services
• Computer Cabling
• Construction
• Consultations
• Conventions, Trade Shows, & Events
• Control Panels
• CT Cabinets
• Data Wiring
• Design Services
• Electric Motors
• Electrical Service
• Electrical Parts & Supplies
• Emergency Electrical & Lighting
• Estimates
• Exhaust Fans
• Free Estimates
• Fire Detectors
• Fuses
• Generators & Auxiliary Power
​
• Generator installation
​• New Construction
​• Indoor Lighting​Outdoor Lighting
​
• Heating & Air Conditioning Connections​
​• Recessed Lighting

• Remodeling (Kitchen, bath, rooms, basements)
• Renovation
• Repairs
• Restoration
• Rewiring
• Senior Discounts
• Smoke Detectors
• Stage Lighting
• Surge Protectors
• Testing
• Troubleshooting
• Underground Wiring
• Upgrades
• Upgrades & Conversions
• Water Heaters
• Wire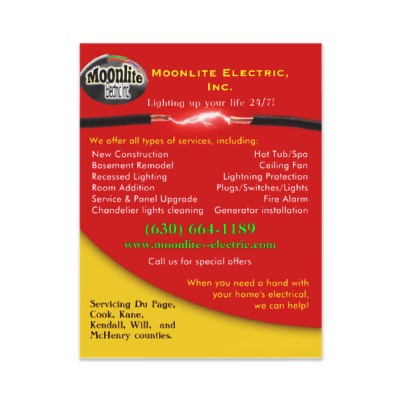 Located in the heart of the Dupage county, West Chicago, IL supplying electrical services to commercial, industrial and residential needs. So sit back and relax while we do the work. These are the services that we offer:

Free estimates over the phone
​​Same day services on small jobs
Remodeling
New construction
Contact us to give you a free personal quote on the job. ​​​​​​​
Additional exclusive service: chandelier
lights cleaning.​ ​​
We install standby generators, ask for
​more ​details.​
Ceiling Fans
Electrical troubleshooting​​​
​
We now have a mobile website. Check us out on your smart phone click this link:
http://moonlite--electric.mobapp.at/